Software Development
Buy or Build?
Although there are thousands of software packages available "off the shelf", there are always some features that don't quite meet your needs, and there are applications so specialized that only built-to-order software will deliver the required functions. If you find yourself saying "A computer could help me keep track of these" or "If I could just look up this information on a computer," Mykrotek can help you choose the right pre-packaged application, or will develop custom software to meet your needs if a ready-made solution can't be found.
Built To Order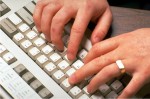 Mykrotek's years of experience developing software means we deliver exactly what you need to run your business more efficiently and profitably. We translate your business requirements into an easy to use software package that reduces errors and redundant data entry, saving you time and money. We talk to you in plain English, not in computer jargon, and we listen to every suggestion and requirement to make sure you get precisely the features and functions you need. Our mission has always been to make your computers work hard for you, instead of you working hard for them.
Typical Custom Applications
Process Tracking - Many businesses have developed procedures and paperwork flows that don't conform to standard software packages. A custom software package can automate the flow of information and materials through your company, and will keep you organized and informed about each job you do.

Application Bridges - Sometimes you have two or more computer systems that can benefit from exchanging information, like a production system and an accounting program. Mykrotek develops software that allows data to be transferred between different systems to reduce data entry and errors.

Process Control & Monitoring - Mykrotek develops custom applications to control and monitor your manufacturing processes. Adding automation or updating your current process systems can improve product quality and plant efficiency by taking advantage of the latest software and hardware technologies.

Embedded Firmware - Our specialty is the software you never see - programs that work behind the scenes inside your phone, microwave oven, and in your car. It takes skill and experience to squeeze so many functions into these devices, and Mykrotek has what it takes to let you benefit from computer technology in these applications.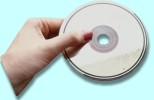 Technologies
Mykrotek has a wide range of tools and skills that allow us to choose exactly the components and technologies required to get your development project done on time and on budget. We develop applications using tools like Visual Basic, Microsoft Access, SQL Server and MSDE, C, Assembly Language, Ladder Logic, and Java. We can also work with any special languages or tools that may already be in use within your company. Mykrotek applies our years of computer systems experience to your requirements and help deliver on the promise of computer technology.

---
Custom Software from Mykrotek makes your business more productive and more profitable.
---

Additional Mykrotek Services: